Case study : West Tremont Senior Residences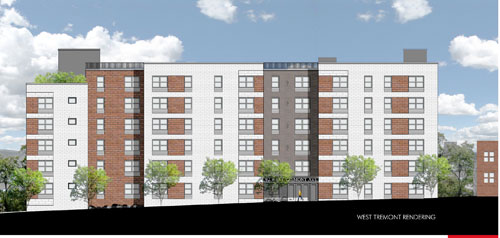 About the Project
The West Tremont Residences is a $17.4 million dollar tax-credit project for low-income seniors consisting of 60 one-bedroom apartments and one two-bedroom super's apartment.  The project is situated on a former city-owned brownfield. Residents will have access to an onsite recreation room, lounge area, landscaped exterior yard, and terrace space. The residence will be managed by an affiliate of the developer, Acacia Network, Inc., (ACACIA). West Tremont Residences contains "green energy" features and is subsidized through the generous support from New York City Office of Environmental Remediation (OER), the New York State Homes and Community Renewal, tax credit equity and NYSERDA.
Goldstein Hall's Role
Goldstein Hall represented the developer in the acquisition of the property, the project loan closing and project syndication. Despite the difficulty related to the site's brownfield status, Goldstein Hall helped its client successfully complete the OER process. Funders sought guarantees from various entities, and Goldstein Hall addressed their concerns by negotiating and structuring guarantees that protected ACACIA. Additionally, the firm structured a novel arrangement among the contractor, the green development specialist and the owner permitting the site's clean up and successful application for LEED status.
Community Impact
Once a blighted site, the West Tremont project helped revitalize the neighborhood while providing opportunities for seniors to live independently in safe, permanently affordable apartments. It serves to make the community safer, create jobs, and set the stage for future community development. Residents will have access to comprehensive long-term healthcare services through ACACIA providers.