Case study : The Tiffany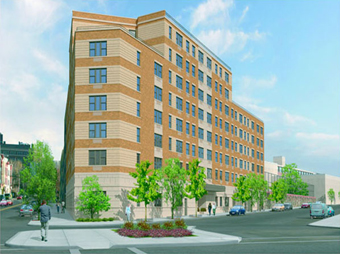 About the Project
This middle-income project on Tiffany Street in the Longwood section of the Bronx includes 54 new apartments, on-site parking and laundry facilities, an on-site gym and outdoor recreation space, private balconies, and a common terrace for all residents. Developed by Mastermind Management Ltd., the Tiffany serves residents earning between 48% and 90% of area median income. Funding was provided by the NYC Department of Housing Preservation and Development through their Mixed-Income Program and the NYC Housing Development Corporation through their New Housing Opportunities Program.
Goldstein Hall's Role/Special Challenges & Problems Overcome
Goldstein Hall provided hands-on counseling and guidance on the financial and regulatory structure required for the project's success. The firm helped its client fully understand the guarantees and terms in complicated agreements and helped bring the project to closing through a series of negotiations with several parties.
Community Impact
The Tiffany is part of the city's New Housing Marketplace Plan, designed to provide affordable units to moderate- and middle-income residents. The project was offered to Bronx residents through an approved lottery system – which resulted in over 6,000 applications in the first month it was opened.