Case study : 1345 Rogers Avenue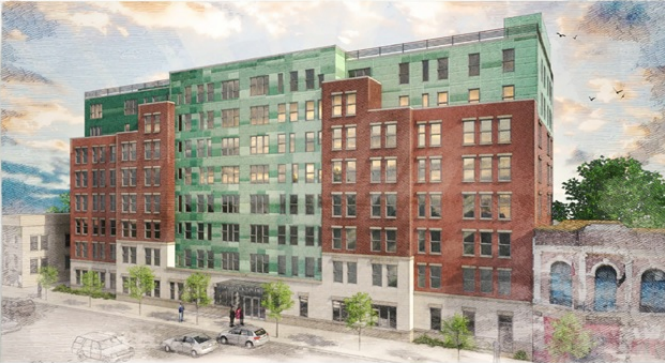 About the Project
1345 Rogers Avenue is an 8-story affordable rental building located in the East Flatbush section of Brooklyn. The Doe Fund Inc. constructed and currently manages the 116 units of supportive and affordable housing. The Doe Fund is a nonprofit organization that provides paid transitional work, housing, educational opportunities, counseling, and career training to people with histories of homelessness, incarceration, and substance abuse.
The project was financed through a combination of financing, in part, through the issuance of tax-exempt bonds from the New York City Housing Development Corporation and the sale of federal low-income housing tax credits and loans from the Department of Housing Preservation and Development Supportive Housing Loan Program and the Homeless Housing Assistance Corporation.
Goldstein Hall's Role
Goldstein Hall represented The Doe Fund, Inc. as developer's counsel in connection with the new construction of one hundred twenty-three units of supportive and affordable housing in the Flatbush neighborhood of Brooklyn. The low-income units shall be comprised of all 122 units rented to households whose annual household income does not exceed 60% of the New York City Area Median Income ("AMI"). Additionally, 115 of the units will receive project-based Section 8 vouchers from New York City Housing Authority ("NYCHA"); and 41 of those units will be occupied by tenants referred from NYCHA's waitlist, 69 units will be set aside for formerly homeless tenants with HIV/AIDS referred to the project by the HIV/AIDS Services Administration ("HASA"), and the remaining 5 of those units will be set aside for formerly homeless tenants referred to the project from the Department of Homeless Services.