Case study : 365 Jay Street Firehouse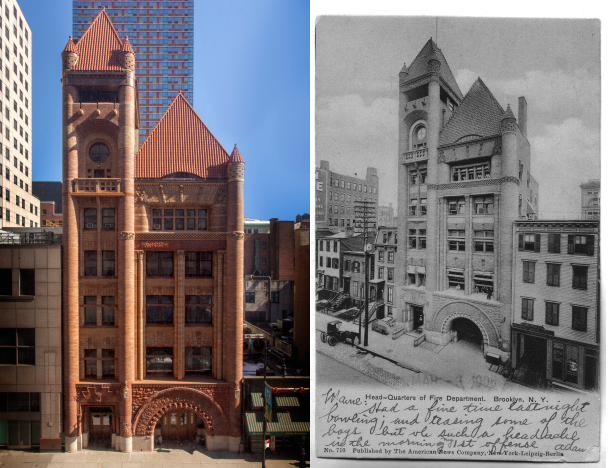 About the Project
The Old Brooklyn Fire Headquarters at 365 Jay Street was constructed back in 1892 and ceased firefighting operations in the 1970s. The structure was designated a landmark by the Landmarks Preservation Commission in 1966. Through a 2013 financing deal, 365 Jay Street has undergone significant renovations and its 18 units have been preserved as affordable housing for an additional 30 years.
Funding sources included HPD, The New York State Office of Parks, Recreation and Historic Preservation, the Brooklyn Borough President's Office and NYS Senator Velmanette Montgomery. The Community Preservation Corporation (CPC) also contributed towards the financing and the project will receive Federal Historic Tax Credits from National Development Council. Additional funding was provided by LISC NY and Deutsche Bank.
Goldstein Hall's Role
Goldstein Hall acted as project counsel for the joint venture partnership between Pratt Area Community Council and MDG Design + Construction on this landmarked Old Brooklyn Fire Headquarters located at 365 Jay Street, Brooklyn, New York. The property had been converted for residential use in the 1980's, but over time fell into significant disrepair. Using a mix of private debt financing, HPD subsidy, grant funds from NYS Office of Parks, Recreation and Historic Preservation, and historic tax credits, PACC and MDG conducted major repairs to the building's 18 units and collapsed tower roof to restore this historic landmark while the property is occupied by seven of the original tenants.
Community Impact
"The preservation of a beautiful landmark such as this is an important way to protect the historical character of our city," said HPD Commissioner Vicki Been. "This preservation is made even more significant by the extension of affordability for these 18 units of low- and middle-income housing." (Press Release, NYC Housing Preservation & Development).