Case study : Victory Commons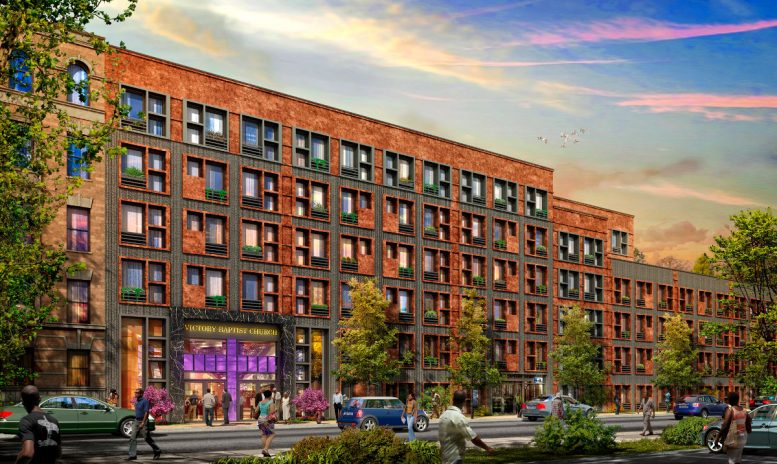 About the Project
M/WBE developer Exact Capital is partnering with the Victory Baptist Church to build 95-units of affordable housing development in the Bronx. All homes will remain permanently affordable to low-income New Yorkers and supportive services will be provided for formerly homeless households. The development also features a church sanctuary and offices, a multi-purpose space, and parking.
Goldstein Hall's Role
Goldstein Hall represented the private developer, Exact Capital, in the acquisition, construction loan closing, and tax credit syndication.  Goldstein Hall worked closely with the Project's partners to facilitate a smooth closing, in the midst of the COVID-19 pandemic.
Community Impact
As the City takes critical measures to conserve capital to respond to the immediate health care needs resulting from the pandemic, HPD has creatively partnered with HDC to bring these affordable housing deals to fruition without drawing down on a limited capital budget. HPD and HDC collaborated to move forward as many projects as possible using alternative financing strategies that involve the substitution of HDC subsidy and reallocation of Low-Income Housing Tax Credits, which remain the most valuable federal tool for the creation of affordable housing.
"By partnering with MWBE's and creating innovative financing plans, this project will provide housing for hundreds of New York families and create countless jobs within those communities. I thank HPD, HDC, and their development partners for continuing their efforts to provide affordable housing in New York despite budget restrictions due to ongoing COVID-19 pandemic" State Senator Luis Sepúlveda.
Media Coverage: NYC Department of Housing Preservation and Development , New York YIMBY