Case study : HANAC Corona Senior Residence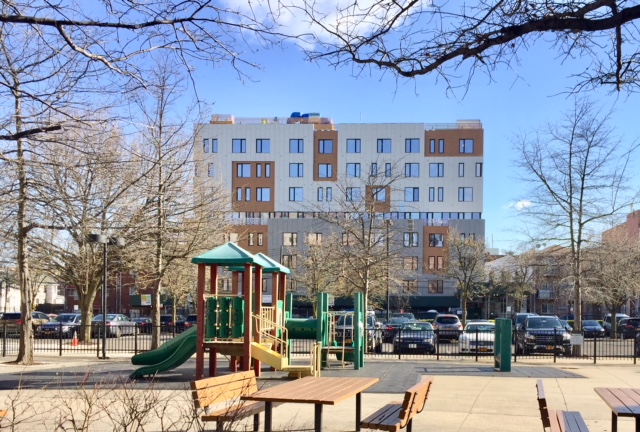 About the Project
HANAC Corona Senior Residence at 54-17 101st St. near Chrystie Avenue in Corona will consist of 68 apartments for the borough's seniors, as well as social programs and a ground-floor pre-K. This intergenerational model creates a community impact center that launches social engagement opportunities improving the lives of its residents and the greater community. To facilitate this goal, the back of the building shall include a shared rear yard with a vegetable garden, seating and tables for residents, and a children's natural play area. An additional seniors-only open space shall be located on the fifth floor terrace that is accessible through a community room. It will also comply with NYSERDA, Enterprise Green Communities, and Passive House Design standards. The project is slated to be complete by 2018.
Goldstein Hall's Role
Goldstein Hall represented HANAC in the acquisition, construction and syndication loan closing for New York City's first passive house senior housing project in over 30 years. The project will provide social services to the senior residents and will also have a community facility on the first floor which is expected to be leased to a pre-school. Goldstein Hall assisted in the pre-development, acquisition and construction financing, as well as tax credit syndication for the project and negotiated legal documents for HANAC, and helped them secure needed financing.